Send Money to your loved ones
---
Send & Receive Money in Nigeria
Sell Bitcoin in the midnight
Send to your Nigerian bank account
Instant peer-to-peer trade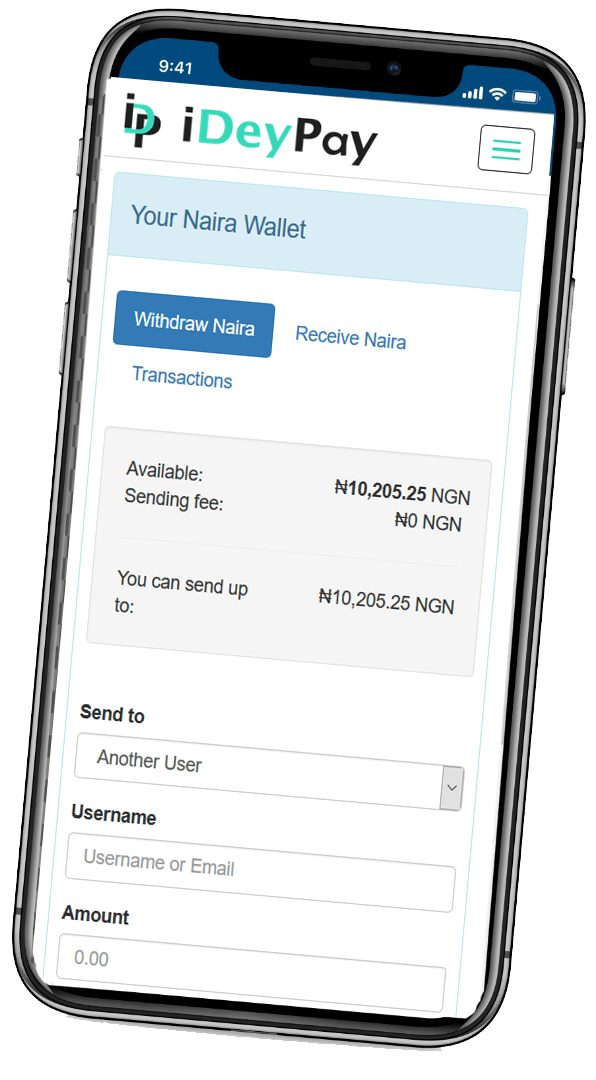 Easily send and receive naira
Transactions between iDeyPay users are instantaneous and free.
We give you full control over your funds, and protect them from unauthorized access using two-factor authentication.
Wallet gives you access to the marketplace, where you can buy and sell bitcoin instantly with other iDeyPay users.
Instantly convert your btc to naira and send to your loved ones in Nigeria with the iDeyPay Naira Wallet.
Do you know it is easy to send & receive money in Nigeria?
With iDeyPay Naira Wallet, you can send, spend and receive money securely and easily.
Make your money work for you